How to fix drill holes in wall
Did you use drilled blinds instead of Window blinds without screws? Here is how to fix it. Or you moved into an apartment with holes all over the walls? In any case, Keego Blinds gives you a quick guide on how to fix drill holes in wall or window frame and as well gives you and alternative, no drill blinds.
Clean outside of the hole
Before you do anything, make sure there is no loose wallpaper or dust around the area of the small holes or inside the nail holes. Use a screwdriver, pen or something that seems suitable for you and start removing everything.
Fill with drywall joint compound
But how to cover holes in wall? Next step can be a little more complicated than it sounds like especially for people with two left hands. Open the joint compound and take a spatula. Ad a little bit on your spatula and wipe above the hole. Try to get as much inside the holes as possible,  filling holes in walls.
Ad joint compound around the area
When finished ad a little bit more joint compound onto your spatula and wipe it around the hole area. This will make sure you have a nice flat patch and not just a dot of compound. Also it will make sure the dried compound is a stable surface.
Sandpaper surface
Your might end up with some bumps and general roughness on top. You can finish your fixed hole with sandpaper and smoothing out the whole area. This will fix small hole in wall evenly.
Apply paint / wallpaper
Last but not least add something to cover the patch. Re-paint the wall, and a new layer of wallpaper or simply just place something on front of it. You can also cover it with a poster at the first place to patch holes in wall.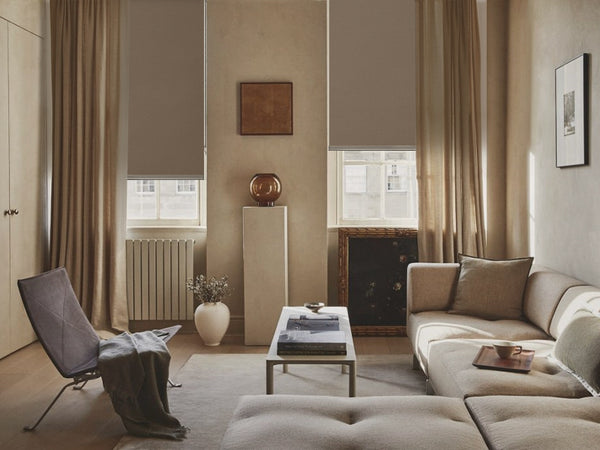 Avoid holes in the first place
Apart from posters, pictures and lighter decoration, which can now easily be hanged with glue or sticky gum, we from Keego Blinds offer window treatments that do not leave any holes. Window blinds without screws work in most homes and are perfect for rented apartments as they leave no mark behind. No drill blinds use simply tension rods that can be mounted on almost every surface. These unique technique makes our no drill blinds easy to install and makes sure you won't have to think about how to fix nail holes in wall.
Similar articles with further information: