What are Shangri La Shades?
Shangri la window shades or sheer shades are a true classic when it comes to fabric blinds. They look elegant and luxurious and on top of that they do come with a lot of different light filtering options. Due to the slates going from vertical to horizontal shangri la shades can be lowered or raised in different states of light filtering. The mechanism is pretty similar to the one of shutters, just that they are made out of fabric which gives them a unique and elegant optic.
What are Zebra Blinds?
Zebra blinds scream simplicity. They are neutral, flat, elegant and suit almost every interior style due to their variety of fabrics that can be chosen from. Flat also means that they do not take much of space, they are much thinner that other options, roller shades excluded and so fit most windows without problems. The different vanes can be adjusted as wished and make sure you get the exact wanted amount of light into your room.
Conclusion
Well what is the difference between shangri la window shades and zebra blinds then?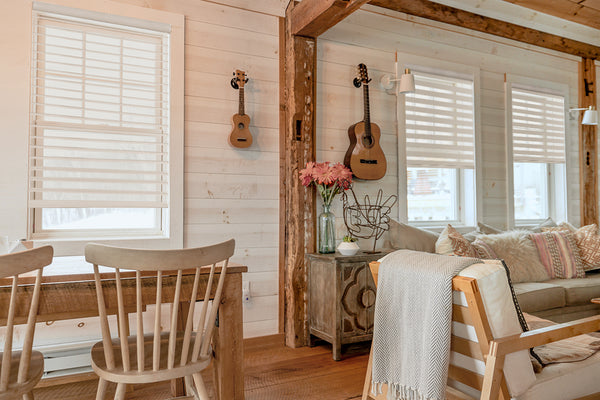 In regards of design it is a clash between elegant, classic and neutral, timeless. We would recommend shangri la shades for american modern, traditional and beach house interior. While zebra shades do fit all of them as well, they work best in a neutral and timeless decorated apartment.
In size the zebra shades are more suitable for small windows all around the house while the optic of shangri la window shades makes them more suitable for dining rooms or living rooms.
Most important to say is, that there is not a big difference in how they work. Both offer different shades of light filtering with one exception that the shangri la window shades can be lowered and raise even with the vanes in horizontal.
While your already here
Similar articles with further information:
How long do motorized blinds last