Blinds, Drapery, Horizontal Blinds, Motorization, Roman Shades,Shades, Shutters, Vertical Blinds, Vinyl Shutters, Window Coverings, Wood Shutters....so many window coverings to choose from. For starters, let's determine in what style you want to hang a blind or shade.

Blinds feature slots, also known as vanes, which can be tilted or angled to direct light into the room. Window blinds are available in various materials, including aluminum, faux wood, vinyl, wood, and natural fabrics.


Vertical Blinds
The perfect top-to-bottom solution, vertical blinds will give your home a versatile and stylish look. They're great for very large windows or sliding doors.

Aluminum Blinds
Traditional economical blinds, resist scratches, stains, and repel dust. The classic, versatile choice for a bathroom window treatment

Faux Wood Blinds
Great for bathrooms and kitchens with their moisture-resistant and durable slats. Faux wood blinds are easy to clean with soapy water or dust cloths, and also allow you to control the amount of sunlight entering your kitchen.
-------

Shades are available in multiple styles. A versatile style, window shades come in a wide range of textures, patterns, and fabric weights.
Unlike window blinds, shades are typically controlled by a pull-chord mechanism, which means they can only be raised or lowered.

Roman Shades
Add softness to your room with these beautiful fabric shades.


Roller Shades
With a simple and streamlined aesthetic, whether you need complete light blocking capabilities or general room darkening, roller shades will give you privacy and comfort.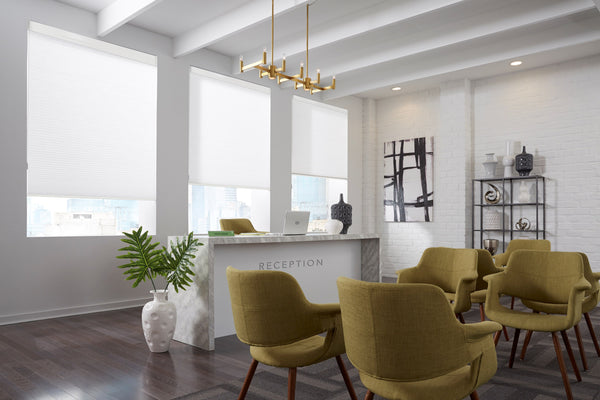 Solar Shades
Classically stylish shades protect against harsh sunlight and glare and can be customized to make a bold statement or complement your existing décor.

Cellular Shades
A stylish way to boost your home's efficiency, keeping you warm in the winter and cool in the summer, and save money on your monthly bills.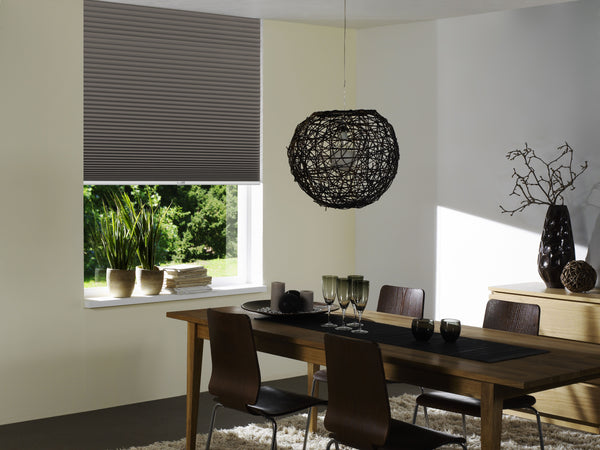 Outdoor Shades
Designed specifically for the outdoors, can be customized for style and function. Keep outdoor living spaces comfortable and protected from the sun.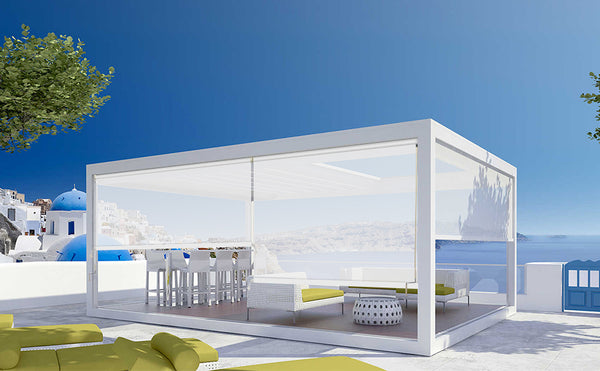 Bamboo Shades
Fill your home with a natural, eco-friendly look and hues that gently filter the light. It's a favorite of interior designers.

Floral Print Roller
These shades have the same function as the Classic Roller, but the front-facing fabric features floral prints. So if you want to add a splash of personality to your window treatments, these are something you might want to check out.


Zebra Shades
These blind/shade hybrid have it all: Clean lines for a modern appeal, alternating opaque and semi-transparent fabrics for soft lighting, and the option to completely block out all light. A great choice if you cannot decide between traditional blinds and roller shades.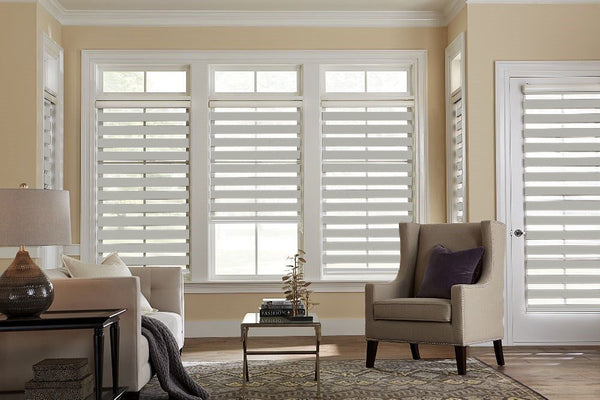 Shangri-La Sheer Blinds
A new innovation of classic sheer shades that the triple fabric can create the open and close effect.
The free dimming function is the best choice for privacy and light control, which can bring warmth to your home and keep the light soft.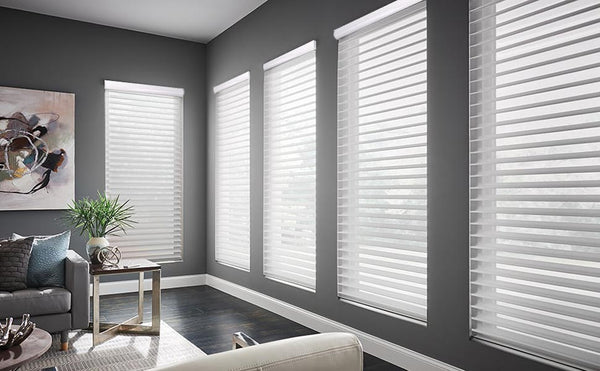 While your already here
Similar articles with further information: