Why Will You Want to Choose No Drill Blinds
Now that you know how easy it is to hang blinds, you are probably wondering whether or not you should get traditional window treatments or install window blinds without drilling. Our Keego Blinds Team listed all benefits and also all downsides of the best no drill blinds.

Reasons you might want to get no-drill window treatments:
You don't have any tools whatsoever.

You are renting a property and the landlord has very strict rules about not putting holes in the wall.

You are renting a property and worried about getting your security deposit back.

You don't mind having to choose from more limited window treatment options.

Your windows frames are deep enough for fitting blinds without drilling.

The curtains you want to hang are very light.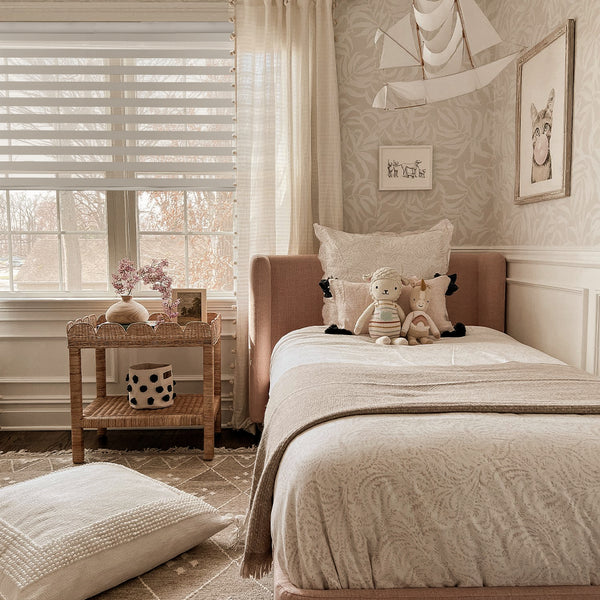 The Reason Why We Choose No Drill Blinds
Drilling is not everybody's cup of tea. If you get it wrong, you will end up with much more than you had bargained for. And especially when it comes to window frames and walls, you don't want to get it wrong. Any damage to the paintwork or plaster will lead to more work. Also, if you are living in rented accommodation, your contract might prohibit you from drilling holes. All these reasons are leading many consumers to think about methods that don't require drilling at all.
But does that mean you need to hire professionals? Not at all! New innovations in window treatment solutions have created many new methods of handing blinds, which does not involve drilling. Let's look at some of the clever best no drill blinds and other solutions that make drill-free installation a walk in the park.
Peel-and-Stick
These no drill blinds operate in the same way as command strips. The upper rail comes with a powerful adhesive strip covered with a thin paper strip. Essentially, you would have to rip off the paper strip and press the glue strip along the upper trim of the window frame. However, you still need to follow the instructions and get it right the first time. The adhesive strip is very powerful and peeling it off in the wrong way might harm the drywall or chip strips of paint off, the very thing you had wanted to avoid while fitting blinds without drilling.
The Peel-and-Stick process works best for light-weight blinds, mostly made of paper. This method is not recommended for heavy materials. Some paper blinds are made for this purpose and you will be able to cut it to the size of your window.
Tension Rods
If you wish to try out other types of window treatment solutions, tension rods are a great option. These rods use tension to hand on to the window frames. These blinds can support heavier materials. However, for these rods to work, you need a slightly recessed window. Some blinds come with tension rods. Tension rods blinds are now available in a variety of designs, like roller shades, Roman Shades, blackout blinds, and so on. These blinds are a great option if you wish to add a new blind behind or on top of an existing window treatment, like curtains. However, you need to keep in mind that a really strong pull on the no drill blinds can release the tension and bring the blind down.
Magnetic Blinds
With metal doors and windows becoming the latest craze with homeowners, magnetic blinds have emerged as the most preferred temporary blinds. These blinds come attached with powerful magnets, which latch on to the metallic frame. A powerful tug is all you need to get these no drill blinds off as well.
However, these blinds can be unsteady sometimes. After fitting blinds without drilling, any sudden and powerful movement might get it dislodged.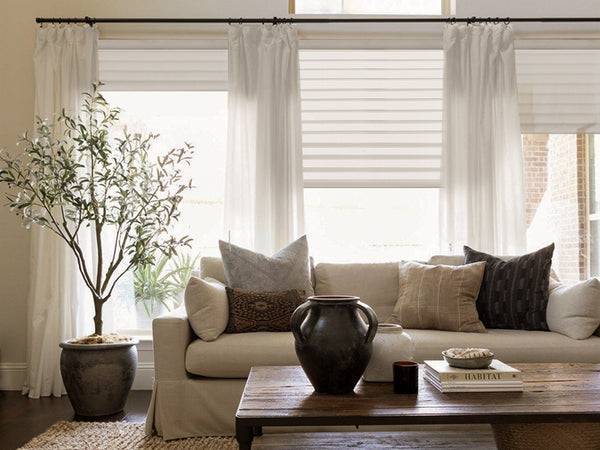 *KEEGO Shangri-La Roller Blinds*
Above you can see a demonstration of shangri la blinds installed on a large window with our Keego Blinds unique no drill tension rod.
Command Hooks
Command hooks work in the same way as command strips, with hooks that use adhesive strips to attach to the walls or window frames. Command hooks can be used to hang curtain rods and fitting blinds without drilling, as long as the total combined weight is well within the limit. Before purchasing command hooks and curtains, carefully read the instructions to see how much weight the command hook will support. Also, one thing that has to be kept in mind is that, irrespective of how many hooks you use, the weight supported will be equal to the weight supported by one hook. You should also follow the cleaning instructions properly before attaching the no drill blinds with hooks to the wall.
Corner Brackets
If you have trim around your windows, there is another option that might spike your interest. Corner brackets are specially designed for windows with trim. They look like traditional brackets but you don't need to drill them into the wall. They are also a much sturdier option, and can withstand heavyweights. For this reason, these are an ideal option for hanging curtains and other no drill blinds on large windows. These brackets are available in a variety of designs, to go with any décor style of your choice.
Things to Keep in Mind
Before you go online and start looking for non-drilling options, keep in mind a few factors that might influence your choice on fitting blinds without drilling.
When you are living in a rented accommodation
When the curtains you wish to hang are not very heavy
When your windows are of standard size and shape
You don't mind having less options than offered by traditional blinds
You are fairly confident that the no drill blinds would be handled gently
You don't want to damage your walls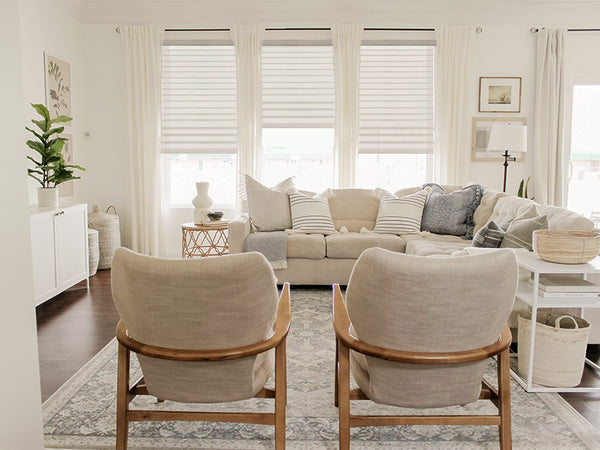 Shangri La Blinds are one of many options available for easy installation. Whatever style you prefer, selecting the best no drill blinds for your windows has never been easier. You have plenty of options at your fingertips, and there is something for every style and design choice, irrespective of technical capabilities. Moreover, there are plenty of information and videos available on the internet to help you make an informed choice on fitting blinds without drilling. Weigh your options carefully and select the best available option to create the perfect balance of style and comfort for cosy interiors. Even for larger windows, where Shangri La Sheer Shades do a very good job.